Roswell, Georgia
Top Rated Local® GRANITE AND MARBLE
Transform Your Home With Custom Countertops and Backsplashes
Don't tell the other cities in Georgia, but Roswell is one of our favorites. That's why we offer top-notch countertop and backsplash installations for homeowners all across the area! From elegant stone surfaces to durable, custom vanities, Granite & Marble Solutions is the company to call if you want to enhance your home. Take a look at our products and services, and feel free to contact us with any questions!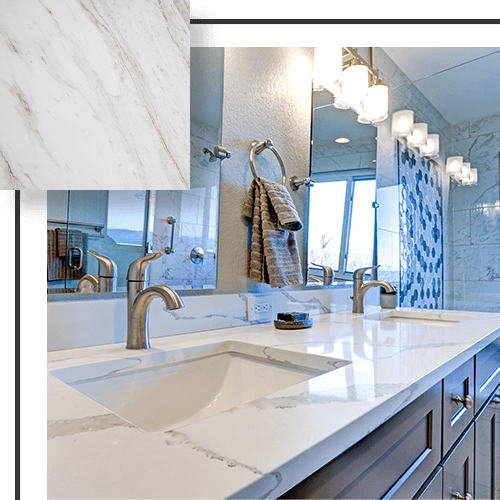 Marble
The Ancient Greeks and Romans used to carve astonishingly beautiful sculptures out of marble — now you can bring that classic beauty into your own home! For residents of Roswell, we offer an exceptional selection of marble countertops and backsplashes. Once installed, you and your visitors will fall in love with marble's unique look and its stunning natural variances.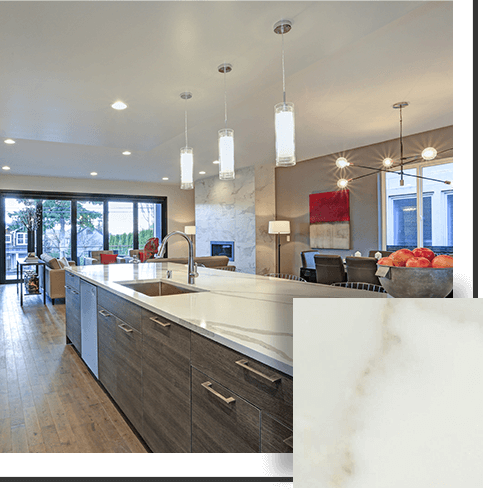 Quartz
When it comes to versatility, no other type of material is a match for quartz. Not only do quartz countertops and backsplashes look amazing, but they are also extremely durable. Scratches, spills, and germs come right off, and you don't even have to seal it! This makes quartz an ideal option or Roswell homeowners who are looking for ways to minimize household maintenance.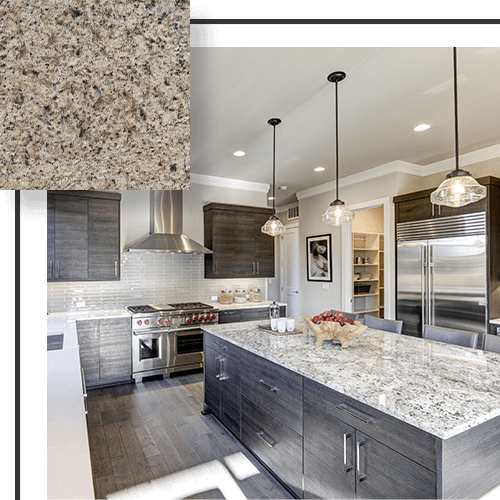 Granite
Praised for its resilience, attractiveness, and timeless appeal, granite is one of the most popular types of stone that we offer at Granite & Marble Solutions. The amount of colors and patterns we have in stock is almost endless, so you can find the perfect slab to match your newly-renovated kitchen or bathroom.
…And More!
Have you considered enriching your home with the modern flair of porcelain countertops? Or perhaps you're more into the warm hues of natural wood countertops? No matter which genre of design has captured your attention, you can trust our local experts to create and install the best custom countertops and backsplashes available. We can even integrate an invisible cooktop seamlessly into your kitchen!
Still not convinced that Granite & Marble Solutions is the best renovation team in Roswell? Browse our gallery to get a sense of what we can do, then reach out to discover how we can enhance your home!