At Granite and Marble Solutions, we understand the importance of a beautiful and functional kitchen countertop or bathroom vanity. That's why we have partnered with local, Atlanta-based company Against the Grain to offer an extensive selection of wood countertops that will elevate the look and feel of your space. Whether you're looking for warm and inviting hues, bold and dramatic grains, or a more modern and minimalist look, our wood countertops are the perfect solution for you. With our attention to detail, quality materials, and expert craftsmanship, we are dedicated to helping you create the kitchen or bathroom of your dreams.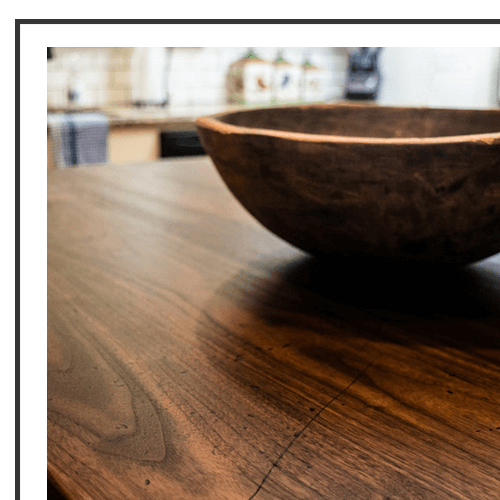 Why Wood Countertops Are Different
Wood countertops offer a warmth and natural beauty that is unmatched by other materials. Each piece of wood is unique, with its own knots, grains, and patterns, which can add character and charm to any space.
Wood is also a sustainable and renewable resource, making it an eco-friendly choice for your home. With proper care and maintenance, wood countertops can last for years, aging gracefully and developing a patina that only adds to their beauty.
Edges for Kitchen & Bathroom Countertops
At Granite and Marble Solutions, we offer a variety of edge profiles to help you find the perfect match for your style and needs.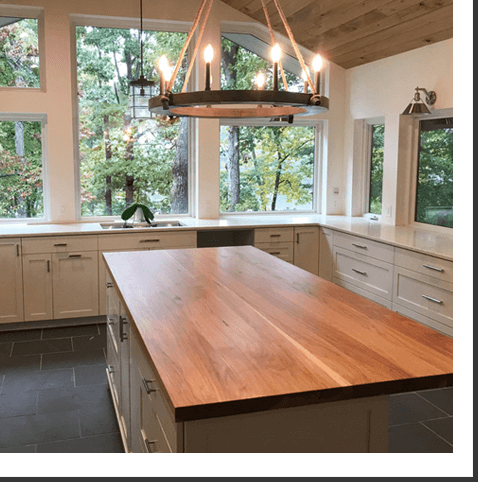 Ogee Edges: One of our most popular edges is the Ogee Edge, which features a double curve that gives a more traditional and elegant look to your countertops.
Traditional Ogee

Small Double Roman Ogee

Small Classic Ogee

Large Stepped Roman Ogee

Large Double Roman Ogee
French Baroque: This is a more ornate edge with a series of curves and curves, making it a great choice for those looking to make a statement in their kitchen or bathroom.
Bead Edges: With their simple rounded edges, these cuts are a great choice for those looking for a soft and understated edge.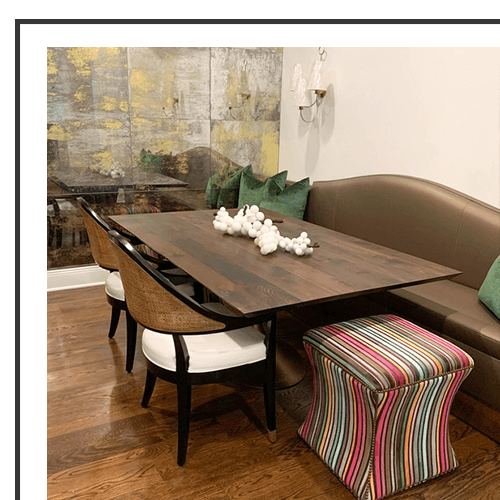 ⅝" Cove Edge: Cove edges feature a curved edge that creates a subtle concave look. This is a great choice for those looking for a touch of sophistication.
Roundover Edges: For a more comfortable feel to the edge of your kitchen or bathroom countertops, you can't go wrong with the rounded edges of roundover designs.
Bevel Edges: These contemporary countertop styles are distinguished by their sharp, angled edges that make for a clean, modern look.
Different Wood Species For Countertops
Each type of wood has its own unique characteristics, making them all different in their own ways.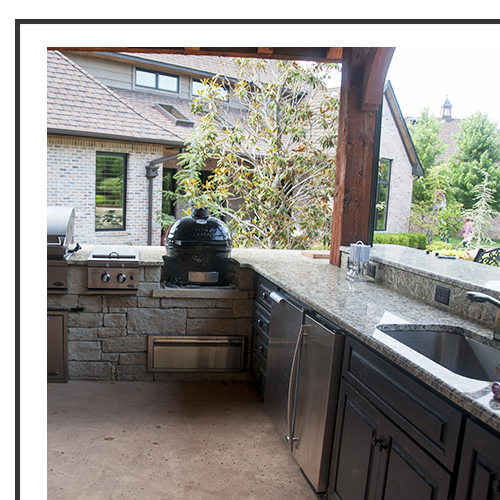 Domestic woods are popular choices due to their affordability and availability. These woods offer a range of colors, patterns, and grains that can complement any style of kitchen or bathroom. Here are the domestic options we offer:
American Cherry

Walnut

Distressed Walnut

Walnut with Sapwood

Walnut End Grain

Hard Maple

Reclaimed Heart Pine

Hickory

Sable Walnut

Sapele

Sapele End Grain

Weathered White Oak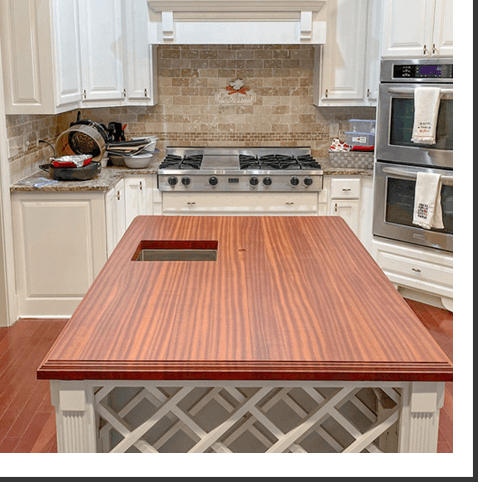 On the other hand, exotic woods offer a truly one-of-a-kind look with their unique colors and patterns. Below are our exotic wood countertop species:
Canarywood

Padauk

Wenge

Zebrawood

Zebra & White Oak
Why Choose Us?
Granite and Marble Solutions is a locally-owned and operated company in Atlanta, GA. With years of experience in the kitchen and bathroom countertop industry, we bring a level of expertise and quality to every project. Our team is dedicated to ensuring that every customer is completely satisfied with the end result.
We are also proud to partner with Against the Grain, one of the leading wood countertop manufacturers in the region. This partnership allows us to offer a wide variety of domestic and exotic wood species, giving our customers the ability to select the perfect countertop to match their unique style.
Call us today to schedule a consultation and take the first step in creating the ideal kitchen or bathroom!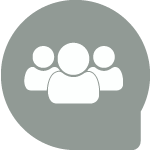 Are you looking for the highest-quality, best granite and marble materials and craftsmanship in the Alpharetta, Atlanta, and Cumming, GA area? If so, then you have come to the right place.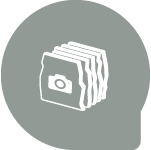 We have a variety of high quality materials, highlighting granite and quartz. Check out our work and envision yourself in one of our remodeled kitchens.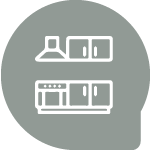 Curious about our work? Check out our recent projects and the variety of materials we have to complete any project that comes our way.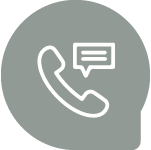 Contact Us
Feeling worried about starting a new home improvement? Contact us and we'll take the stress and hassle out of the process for you.
Make an Appointment Today!