Making the Choice: Quartz vs. Granite vs. Marble
Do you know the difference between quartz, granite, and marble? Custom countertops can be made from any of these materials. All three of these materials are beautiful and durable, so it is important that you know the pros and cons of each before making your final choice. If you are looking at installing new custom kitchen or bathroom counters in your home, keep reading to find out what material will best suit your needs!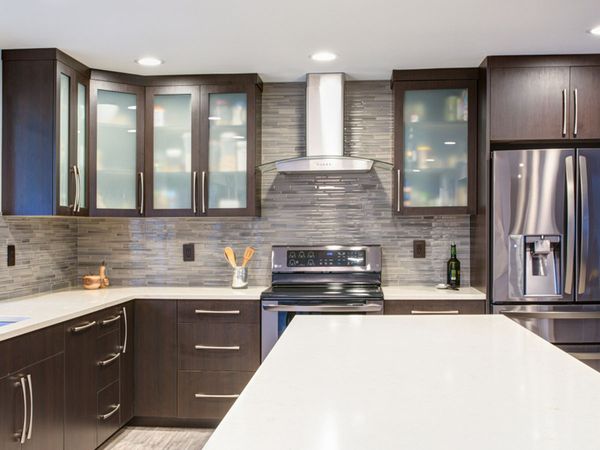 Quartz Countertops
Quartz countertops are constructed of a mix of roughly 90 percent ground natural quartz and 10 percent polyresin, with the goal of providing both durability and beauty. Quartz countertops are nonporous and will not absorb water or stains like granite and marble might do. They also require little maintenance to keep them looking shiny and new even after years of use. The solid surface means that there is no need to have your countertops resealed.
Quartz is a popular material, as it has the appearance of stone while also allowing homeowners to personalize the design. Custom quartz countertops come in a wide range of colors and patterns. If you want to add a splash of color into your kitchen or bathroom, quartz is the way to go.
Custom quartz countertops can be similar in price to marble but are more expensive than granite.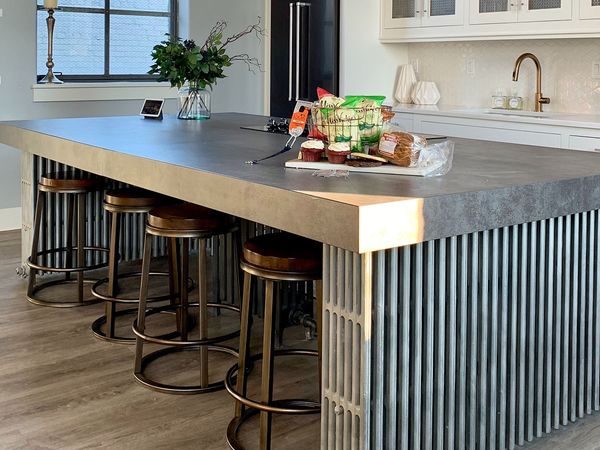 Granite Countertops
Granite is a completely natural and very durable material. Because granite is formed (cooling and solidifying of molten materials) in many different hues and patterns, it's virtually limitless in terms of color and design. Whether you're looking for a subtle accent or something that stands out, you'll find an almost infinite number of choices to select from, with no two granite countertops being alike.
Granite is porous which means it can easily stain if not given proper care after installation. Consider resealing your countertops once a year to preserve the life of your investment.
Custom countertops made from granite are also one of the most affordable options on this list!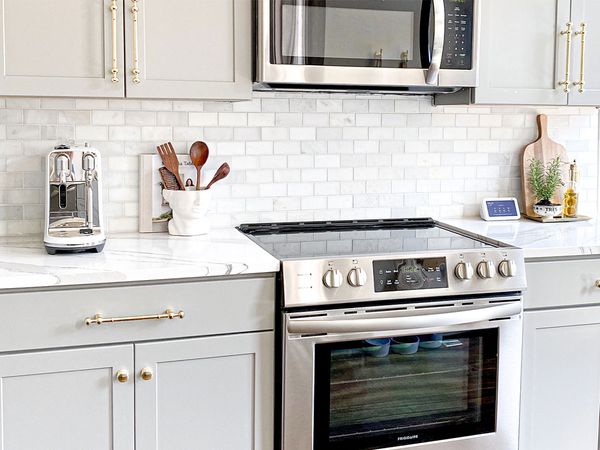 Marble Countertops
When it comes to building materials, marble is without a doubt a classic. While there are a plethora of beautiful countertop materials available, many homeowners believe that there is no material as lovely as marble. With numerous hues and designs available, many of which feature elegant veining, it's difficult to find another material that matches the beauty of marble countertops.
While marble can create truly elegant countertops, it is more porous than granite and quartz. This will require frequent maintenance and re-sealing more often. You will have to reseal marble countertops about a few times per year.
Custom marble countertops are more expensive than granite, but they can last for a lifetime.
Quartz, granite, or marble – whatever material you choose for your new countertops, you will be getting one of the best options you can use in your home. By evaluating the different factors listed and explained above, you can know which material is the best fit for your home. Contact our team of professionals to help find countertops that are right for you. Get the kitchen or bathroom of your dreams!